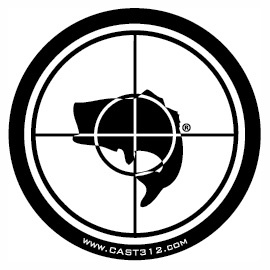 The Reels of STEEL :
Fishonary
The Reels of Steel  are creative and have as much fun as possible on and off the water. We use and make up many terms and sayings to describe our fishing experience. This is a growing list of slang terminology to the sport of Angling. The Reels of Steel break down the FISHONARY. Give it a try.Facebook or E-mail us your fishing slang.
CatFreshing– Cat fishing
Bait and Wait – Baiting the line and waiting of fish,Slow Fishing.
Pole Dancer – A large fish that makes the fishing rod dance or bend back a forth.
On bending rod tips – When the the rod is bent to the max. ex That fish had me on bending rod tips.
Crappie Stacks – A limit of Crappie,usually 32, or 5 or more Crappie.
Hook and Cook – To catch fish and to cook the catch, A fish fry.
Kill it in the Skillet – To Catch fish and cook the catch, To make fish delicious by frying in a skillet.
Steady Bobbin – To fish with a Bobber on the line,To continue to fish, to keep going,A float and fly or worm. ex: We are steady bobbin for Crappie.
Bank Robbin – To catch fish from the bank, to pull fish from close to shore if boating. ex: The Reels of Steel are bank robbers when they fish.
Bank Banggin – To move from place to place fishing if on shore or if on a boat. ex: We were bank banggin today.
Slanging – To go fishing, The act of slinging lures. ex: Will you be slanging rods today?
Yum Boy – Something taste good!
Big Girling – To fish for BIG FISH, Bedding fish pre Spawn. ex The Reels of Steel went Big Girling on the beds.
Reel Inspired – To be inspired by your fishing experience and the sport of Angling in general. A photo taken when the fish aren't biting.
Skunkdafied- Is catching no fish. ex: I was skunkdafied at the lake but was reel inspired.